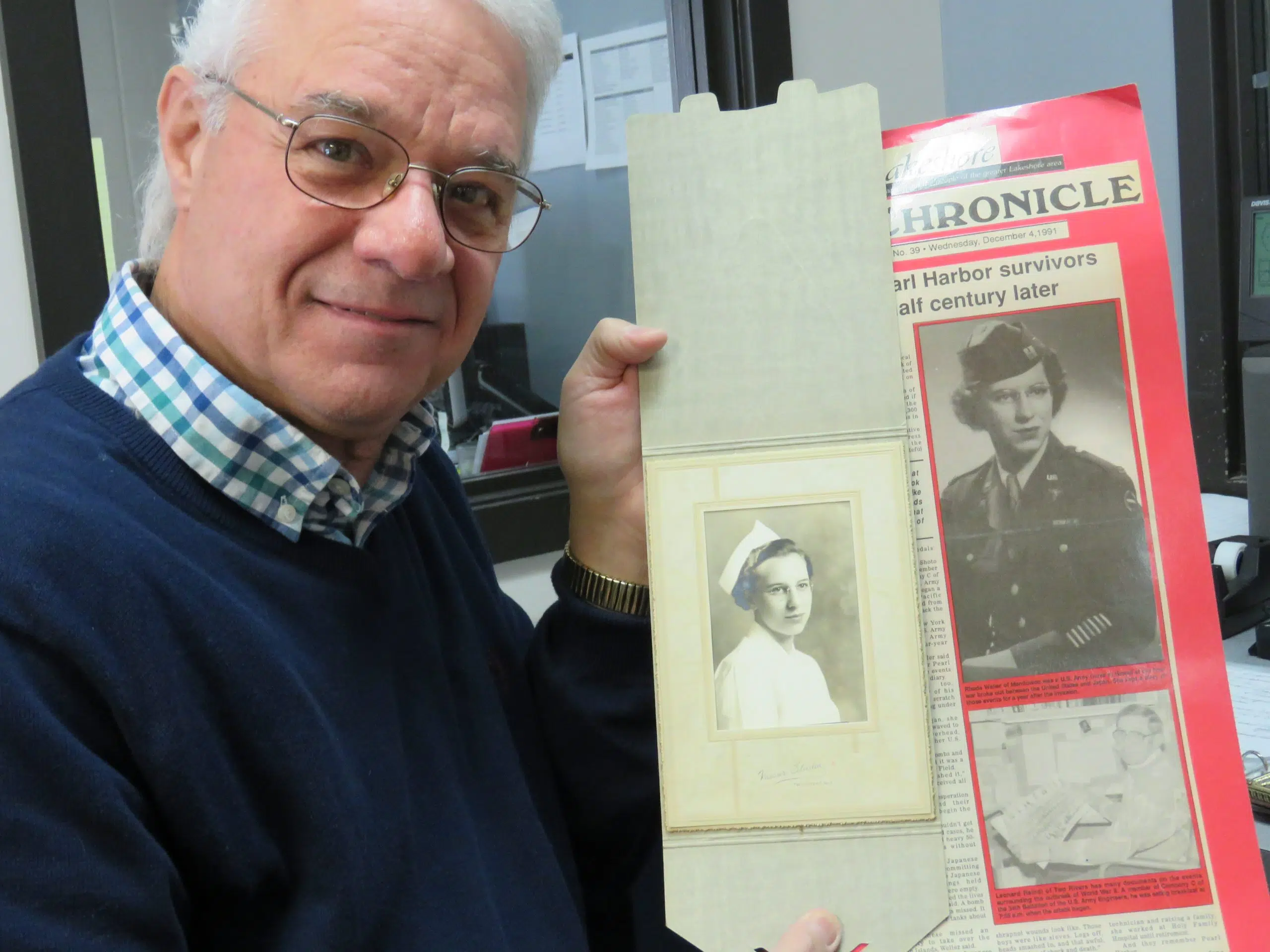 U.S. Army Nurse Rhoda Weller of Manitowoc is remembered by her son, Michael, on this the 77th anniversary of the bombing of Pearl Harbor.  Seehafer News spoke this week with Michael Weller about his mother's role in the war effort, and her presence in Hawaii on that fateful day.  Michael tells us that on the same day in 1941 that his late mom received word on a job at a very prestigious obstetric hospital in Ohio, she also heard from Uncle Sam.
Eventually, Rhoda Weller's Army orders took her to the Hawaiian islands where all was well until the night shift on December 6th was wrapping up, and she was taking care of a corpsman who had pneumonia.
Michael explained his mother had kept a very-detailed diary of her experiences, and was going to throw it out, until his older brother found & preserved it.
One of the accounts in her diary involved having personal protection while at Schofield Barracks.
Michael said his mom's wartime archives were sent in recent years to the Wisconsin State Historical Society.
One of the highlights in her diary was meeting First Lady Eleanor Roosevelt. Rhoda Weller entered the Army as a 23 year old 2nd lieutenant and came out as a captain. She was a registered nurse for the rest of her adult working life raised a family with her husband, also a U.S. Army veteran from Chilton and passed away in 2001.