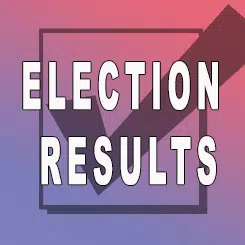 There are plenty of changes at the state level following the election yesterday. Tony Evers edged out Scott Walker for the Governorship, however, Walker stated he would call for a recount. Democrat Josh Kaul will be the new Attorney General, while Democrat Doug La Follette beat out Jay Schroeder for the Secretary of State position. Democrat Sarah Godlewski also beat out Travis Hartwig to become the new State Treasurer. The only position to not change was The US Senator position stayed Tammy Baldwin's. These results do not reflect the results in Manitowoc County, as the Republican candidates received vastly more votes in all races.
Locally, incumbents, for the most part, held on to their seats and won another term to serve constituents in their respective districts. In the 25th Assembly District Republican Paul Tittl defeated Democrat Jennifer Estrada to serve another two-year term in Madison.
In the Ninth Senate District Republican, Devin LeMahieu defeats Democratic challenger Kyle Whelton by a margin of 59 to 41 percent.
Republican Andre Jacque unseats incumbent Caleb Frostman for a four-year term in the First Senate District. The De Pere Republican captured 54 percent of the vote to Frostman's 46 percent.
Republican Shae Sortwell held off three challengers to earn a two-year term in the Second Assembly District. Democrat Mark Grams was second followed by Independent Jeff Dahlke and Libertarian Kevin Bauer. Meanwhile, Republican Glen Grothman defeated Democrat Dan Kohl for another two-year term in the Sixth Congressional District.
Overall countywide voter turnout was 56% of eligible voters. The Town of Manitowoc Rapids reported the highest voter turnout of 75% followed by the City of Manitowoc District 10 with 74%.
In the 27th Assembly District which includes southwest Manitowoc County voters supported Republican incumbent Tyler Vorpagel over Democratic challenger Nanette Bulebosh. In the First Assembly District which includes far northern Manitowoc County Republican Joel Kitchens outpolled Democrat Roberta Thelen. Dan Hartwig is the new Manitowoc County Sheriff effective January 2019 succeeding Rob Herman who's retiring while County Coroner Curtis Green and County Clerk of Circuit Court Lynn Zigmunt ran unopposed.
Governor Walker easily carried Manitowoc County defeating Tony Evers by more than 7000 votes. Attorney General Brad Schimel did likewise, however, Secretary of State Doug Lafollette finished second in the county to Republican Jay Schroeder by almost 4 thousand votes. The same holds true for State Treasurer-elect Sarah Godlewski finished runner-up in the county to Republican Candidate Travis Hartwig and although Democrat Tammy Baldwin won a second six-year term in the U.S. Senate she was runner-up to her Republican challenger Leah Vukmir in Manitowoc County by slightly more than 2 thousand votes.
Voters in the Kiel School District said yes to both referendum questions on the ballot approving Renovations to the athletic facilities and the building of a performing arts center at the high school and Manitowoc County voters said yes on an Advisory Referendum to close the dark store loophole by more than a two-to-one margin.
A by the numbers breakdown can be found on our election results page.