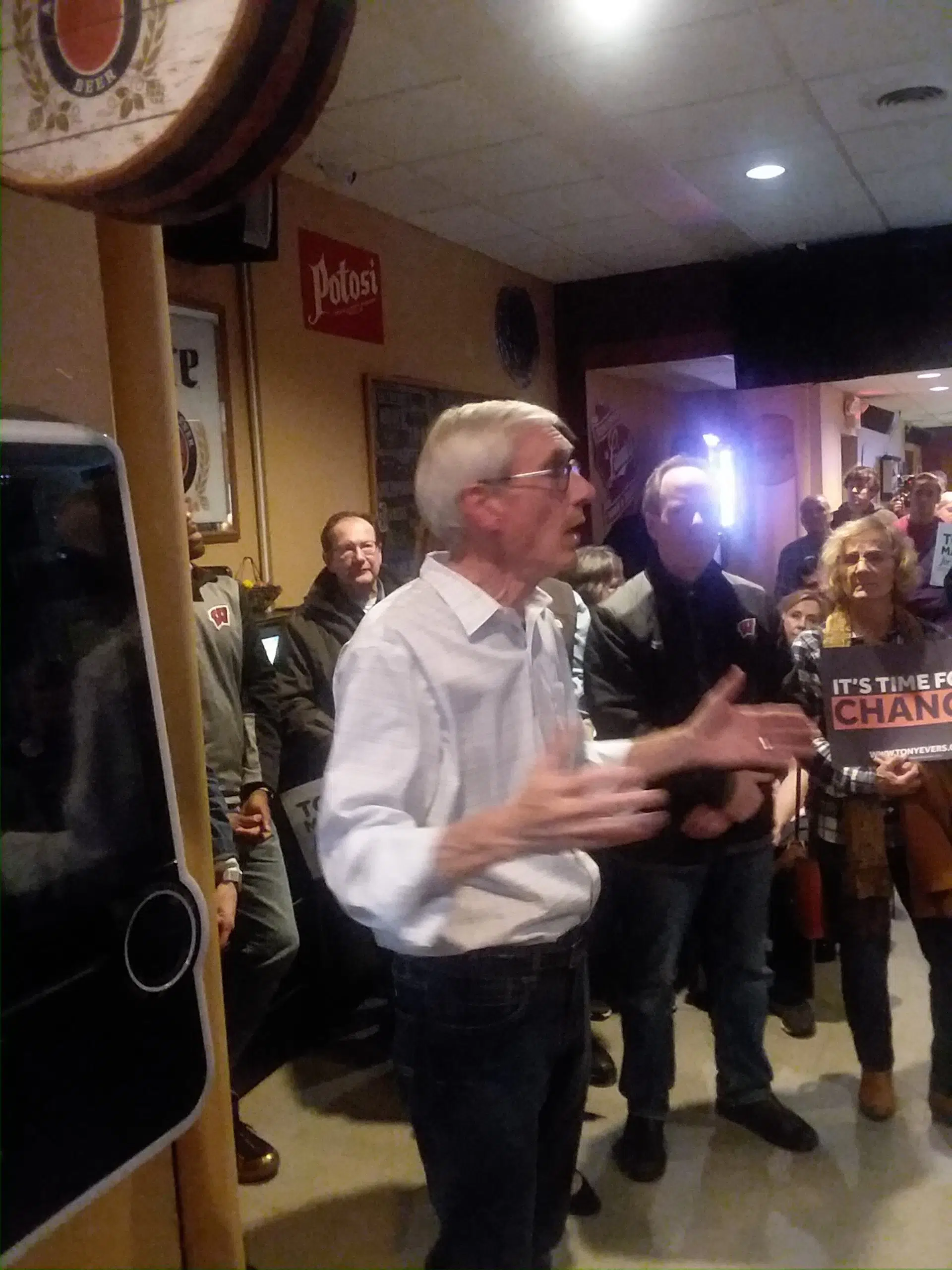 That's Democratic nominee for Governor, Tony Evers…who stopped at Ryan's on York in Manitowoc last Friday as part of his School Bus Tour for Change.  During a rally of his supporters, Evers explained that UW-Manitowoc is on the ballot in next Tuesday's Governor's race.
The Plymouth native also says he wants to invest $1.5-Billion dollars in K-thru-12 education in Wisconsin, and they can do it without raising property taxes.  He said funding cutbacks in education has resulted in people leaving the teaching profession…and young adults deciding not to become educators. Evers also spoke about transportation issues, pointing out that Wisconsin ranks 44th out of 50 states for roads and bridges.
With the mid-term election tomorrow, Evers was joined at the Manitowoc rally by Lieutenant Governor hopeful Mandela Barnes, nominee for State Treasurer Sarah Godlewski, Congressional office seeker Dan Kohl, and local Assembly candidate Jennifer Estrada.