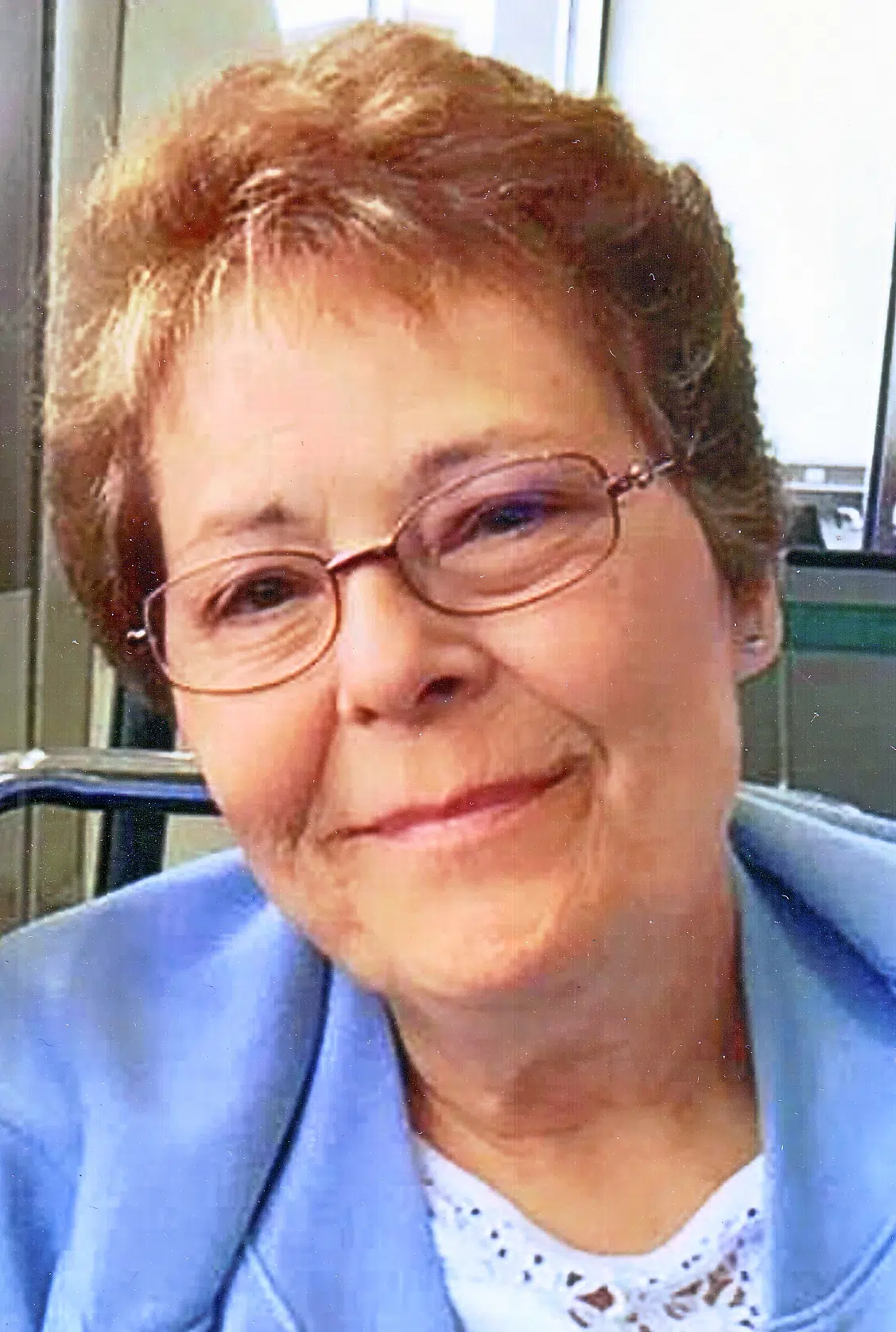 Sharon L. (Emond) O'Connor, age 72, of Two Rivers, died peacefully at her residence on Thursday evening, October 11, 2018, with her loving family at her side.
Sharon was born in Two Rivers on December 8, 1945 to Everett and Elsie (Cerkas) Emond. She graduated from Washington High School with the Class of "64" and married Daniel J. O'Connor on April 24, 1965 at Holy Redeemer Catholic Church in Two Rivers.
Sharon worked at Gagnon's Drug Store for many years and retired from the Medicine Shoppe in 2013. She loved reading, going to movies, playing cards, and also loved the Brewers and Packers. Above all, she cherished the time spent with her family, especially the time with her granddaughters whom she was so proud of. Sharon was a member of the Ladies of St. Peter the Fisherman and the "Best Friends Animal Society".
She is survived by her loving husband, Dan, who cared for her always; the best son & daughter-in-law ever, Brian and Leanne O'Connor of Chandler, AZ; two granddaughters whom she loved immensely: Rachel O'Connor of Waldorf, MD and Brittany O'Connor of Chandler, AZ. She is further survived by three brothers & two sisters-in-law, Jim (Linda) Emond of Two Rivers, Doug Emond of Mishicot, Wes (Judy) Emond of Manitowoc; along with other brothers-in-law and sisters-in-law, Jim O'Connor of Macedonia, OH, Pat (Linda) O'Connor of Manitowoc, Roger (Sheryl) O'Connor of Whitelaw, Ellen (Jim) Schneider of Francis Creek, and Lois (Bob) Lehman of Osseo, WI; a special niece, Val; her furry friend, Leia; many nieces, nephews, other relatives and friends. She was preceded in death by her parents, Everett and Elsie Emond; one nephew, Kevin Emond; four sisters-in-law and two brothers-in-law: Shirley Emond, Mike (Elaine) O'Connor, John O'Connor, Ann O'Connor, and JoAnn O'Connor.
Funeral services will be held at 11:00 a.m. Thursday, October 18, 2018 at St. Peter the Fisherman Catholic Church, 3201 Mishicot Rd. Two Rivers. Officiating at the Mass of Christian Burial will be Rev. Tom Reynebeau, with burial to follow in Holy Cross Cemetery, Two Rivers.
The family will greet relatives and friends at St. Peter the Fisherman Catholic Church, Thursday morning from 9:00 until 10:45 a.m. There will be no Wednesday evening visitation.
Online condolences may be sent to the family by visiting www.dejamartin.com.
Sharon's family would like to extend a special thank you to the nursing staff of Holy Family Memorial Hospice and Cancer Center; and to Dr. Lynn Baatz for the excellent compassionate care she has given Sharon.
Deja & Martin Funeral Chapels, 1506 18th Street Two Rivers, is assisting the O'Connor family with funeral arrangements.