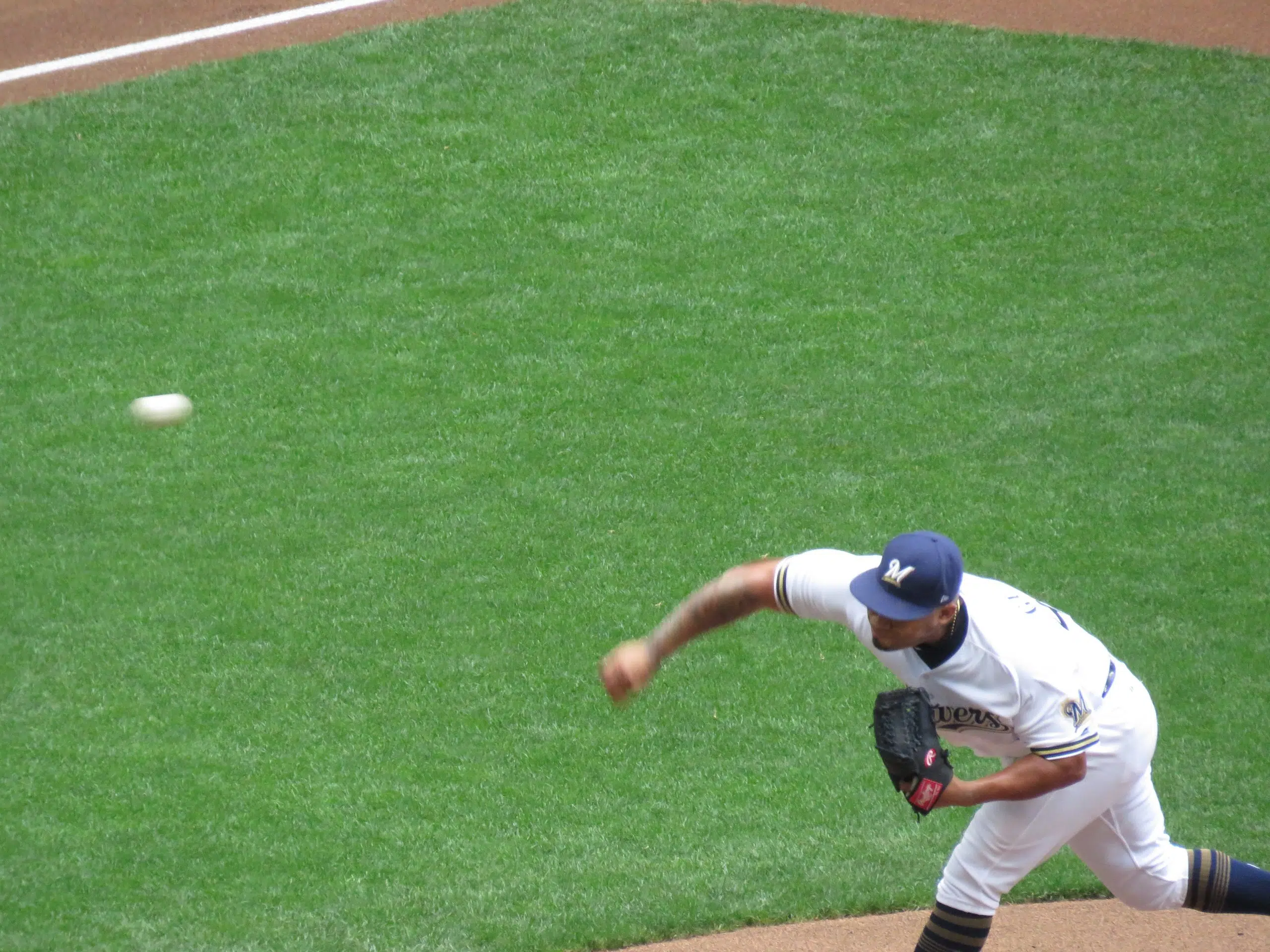 The Milwaukee Brewers pitching staff shut out an opponent for the third time in six postseason games, beating the Dodgers Monday night 4-0.  Orlando Arcia took a little pressure off the pitching crew in the 7th inning.
Los Angeles did manage to load the bases in the bottom of the ninth, but closer Jeremy Jeffress struck out Yasmani Grandal leading to the dramatic end.
Jhoulys Chacin combined with four relievers on the shutout holding the Dodgers to five hits and earning 14 strikeouts.  Manager Craig Counsell spoke about his starting pitcher.
Jeffress on the stress of having the bases loaded with one out in the bottom of the 9th.
Game-four of the best-of-seven series is tonight (Tuesday) at 8:09 P-M.
NLCS                                                                                                      ALCS
Milwaukee Brewers 2 – LA Dodgers 1                                      Boston Red Sox 1 – Huston Astros 1
Next Game Tonight @ 8:09 PM in LA                                       Next Game Today @ 4:09 in Huston