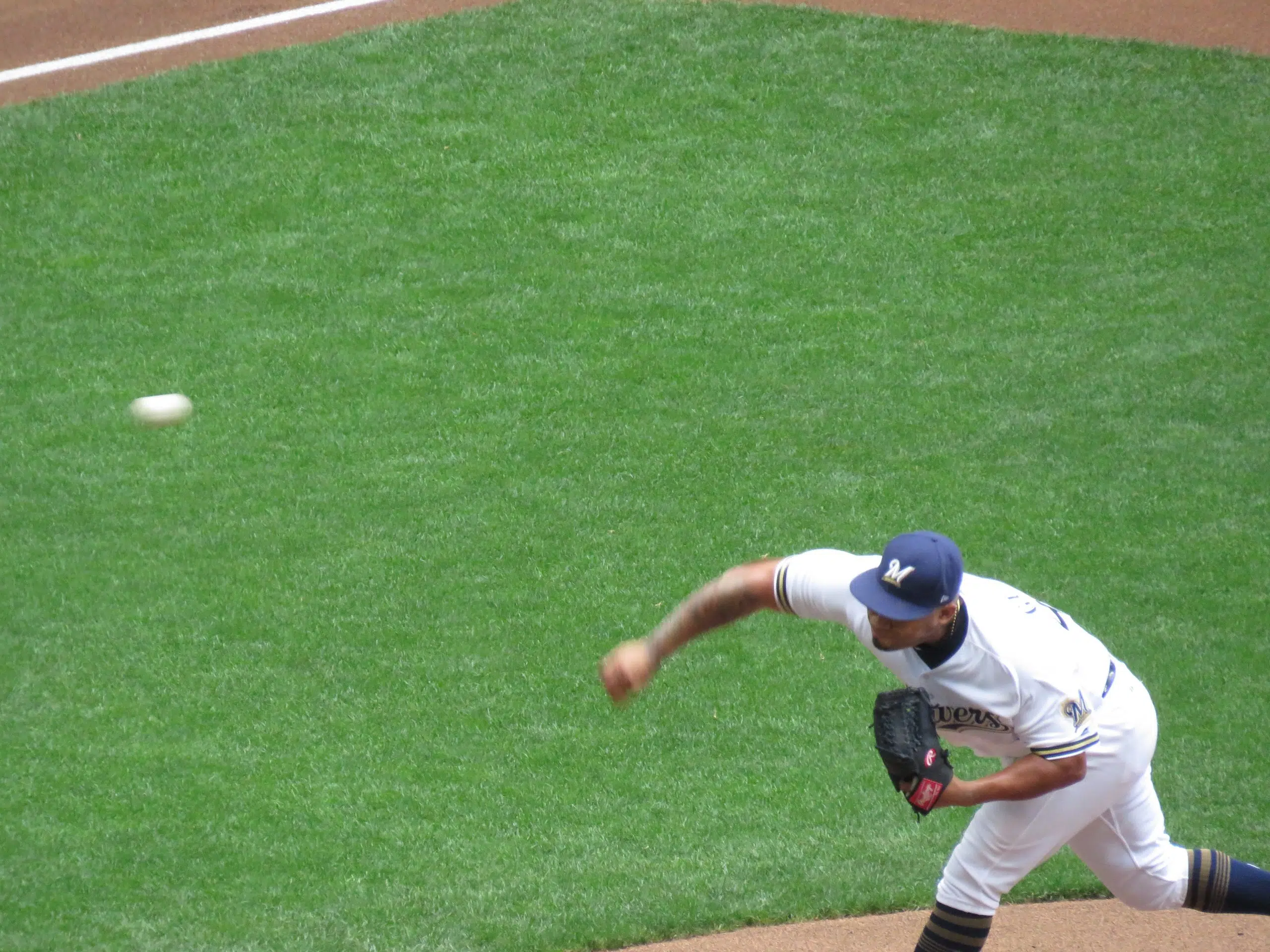 The Milwaukee Brewers will start left-hander Gio Gonzalez in tonight's (Friday's) first game of the National League Championship Series.  Brewers manager Craig Counsell announced Thursday the starting pitchers for the first three games of the series will be Gonzalez, Wade Miley, and Jhoulys Chacin, in that order.  Gonzalez was undefeated in three decisions with a two-point-13 earned run average after coming to Milwaukee in a trade from Washington August 31st.  Counsell on his decision to start Gonzales.
Gio says he just wants to pitch.
Star reliever Josh Hader on all the players the team picked up throughout the season.
Jeremy Jeffress on being named the underdogs.
Game one of the N-L-C-S starts at 7:09 P-M.  The Dodgers and Brewers will submit their playoff rosters this morning.