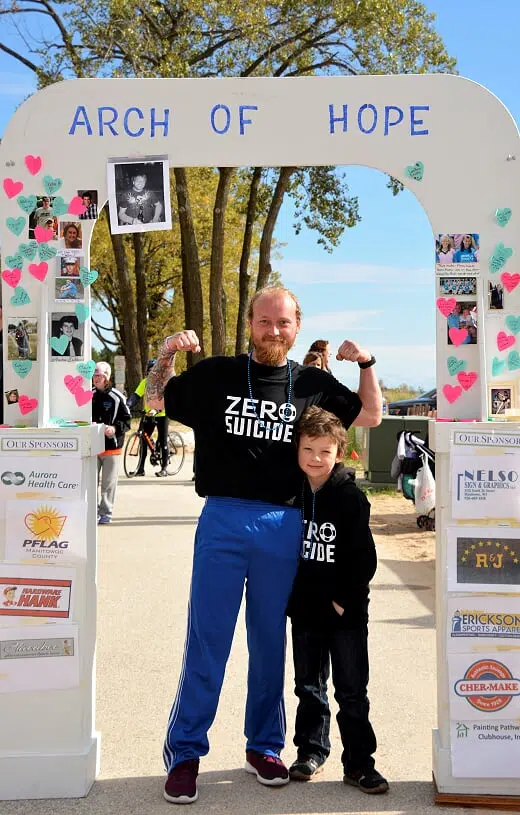 Prevent Suicide Manitowoc County held their 7th Annual Walk for Hope on Saturday. They couldn't have asked for a better day, with a nice cool morning with barely a cloud in the sky. Around 250 people attended the event, which began at Neshotah Beach, and wrapped around the surrounding neighborhoods, ending back at the beach. The participants would end the 5K distance by walking or running under the "Arch of Hope", which had photos of loved ones that sadly took their own life. Polly Ziniti, the Treasurer and Prevent Suicide Manitowoc County Board Member says that is her favorite part of the event.
Kelly Isselmann of the Valders School District said the course was beautiful.
We also caught up with Shanen Daly, the mother of Morgan Daly who died at his own hand nearly two years ago, Morgan's girlfriend Haley Pankratz, and his best friend Trevor Newby.
The run was a huge success, and will help the organization attempt to reach their goal, which was the theme for the event…
Click Here to view photos of the event, as taken by Regina Daly.