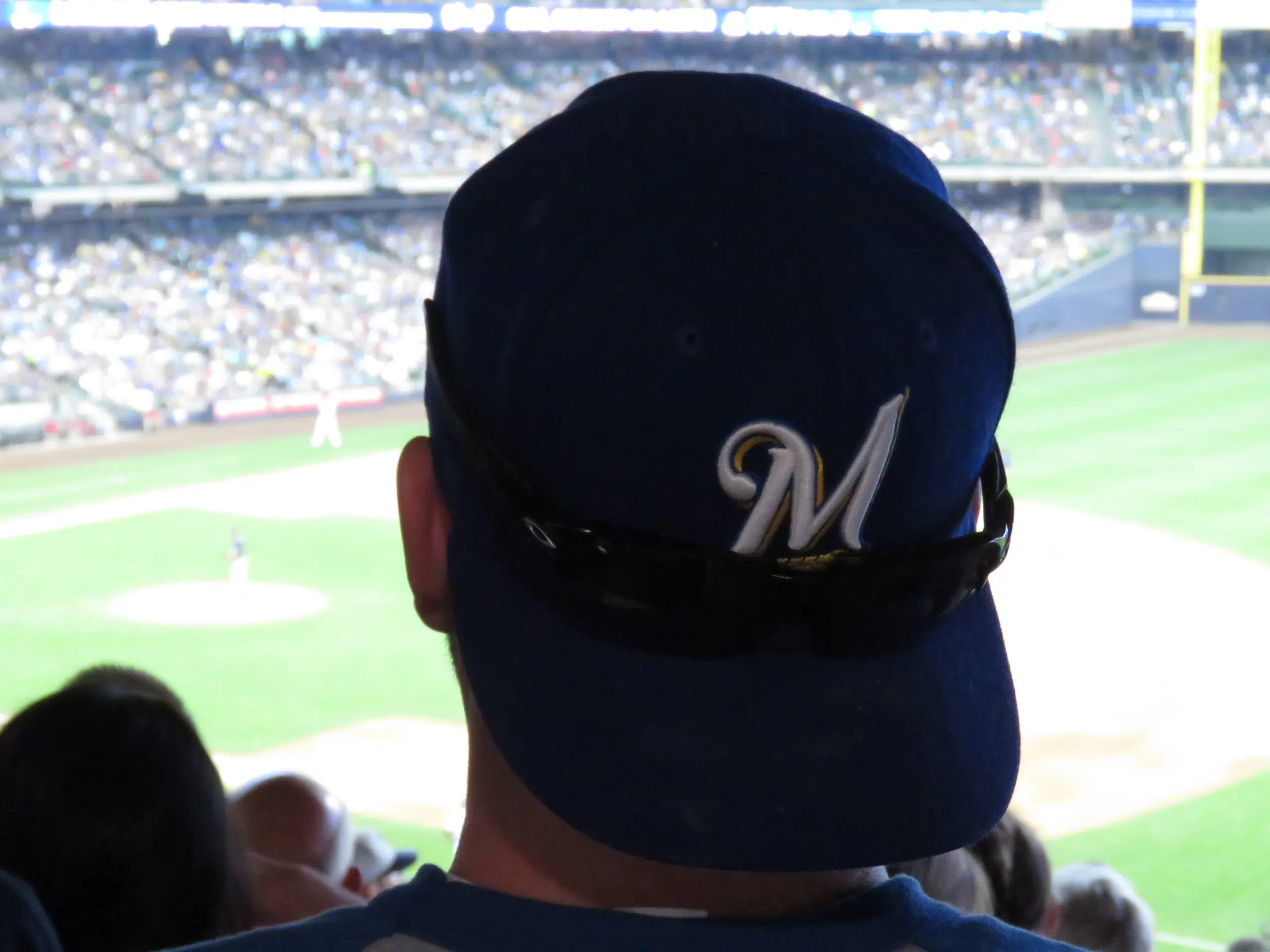 The Milwaukee Brewers will play in the post-season for the first time in seven years after beating St. Louis 2-1 Wednesday.
Bob Uecker with the call. Travis Shaw knocked in both Brewer runs with a pair of singles and Jhoulys Chacin allowed just one hit and one run in five innings on the mound.  Chacin picked up his career-high 15th victory.  The Cardinals missed a chance to tie in the bottom of the eighth when pinch-runner Adolis Garcia slipped and fell between third base and home plate — and was tagged out. Jeremy Jeffress came on with one out left in the 8th, and finished the game out, securing the victory.
Lorenzo Cain says making the post season is the first step.
Brewer veteran Ryan Braun says he never takes a post-season trip for granted.
The Brewers remain one-half game behind the Chicago Cubs with three games left in the season.  Today is an off-day, then Zach Davies starts Friday against Detroit.
NL Central Division Matchups
Milwaukee Brewers 2, St. Louis Cardinals 1
Chicago Cubs 7, Pittsburgh Pirates 6  (10)
Kansas City Royals 6, Cincinnati Reds 1
NL Central Standings                                                      NL Wild Card Race
Chicago Cubs—                                                                 Milwaukee Brewers +4.0
Milwaukee Brewers -0.5                                                 LA Dodgers – (0.5 Games Behind Colorado in West)
St Louis Cardinals -5.5                                                    St Louis Cardinals -1.0
Pittsburgh Pirates -11.5
Cincinnati Reds -26.5