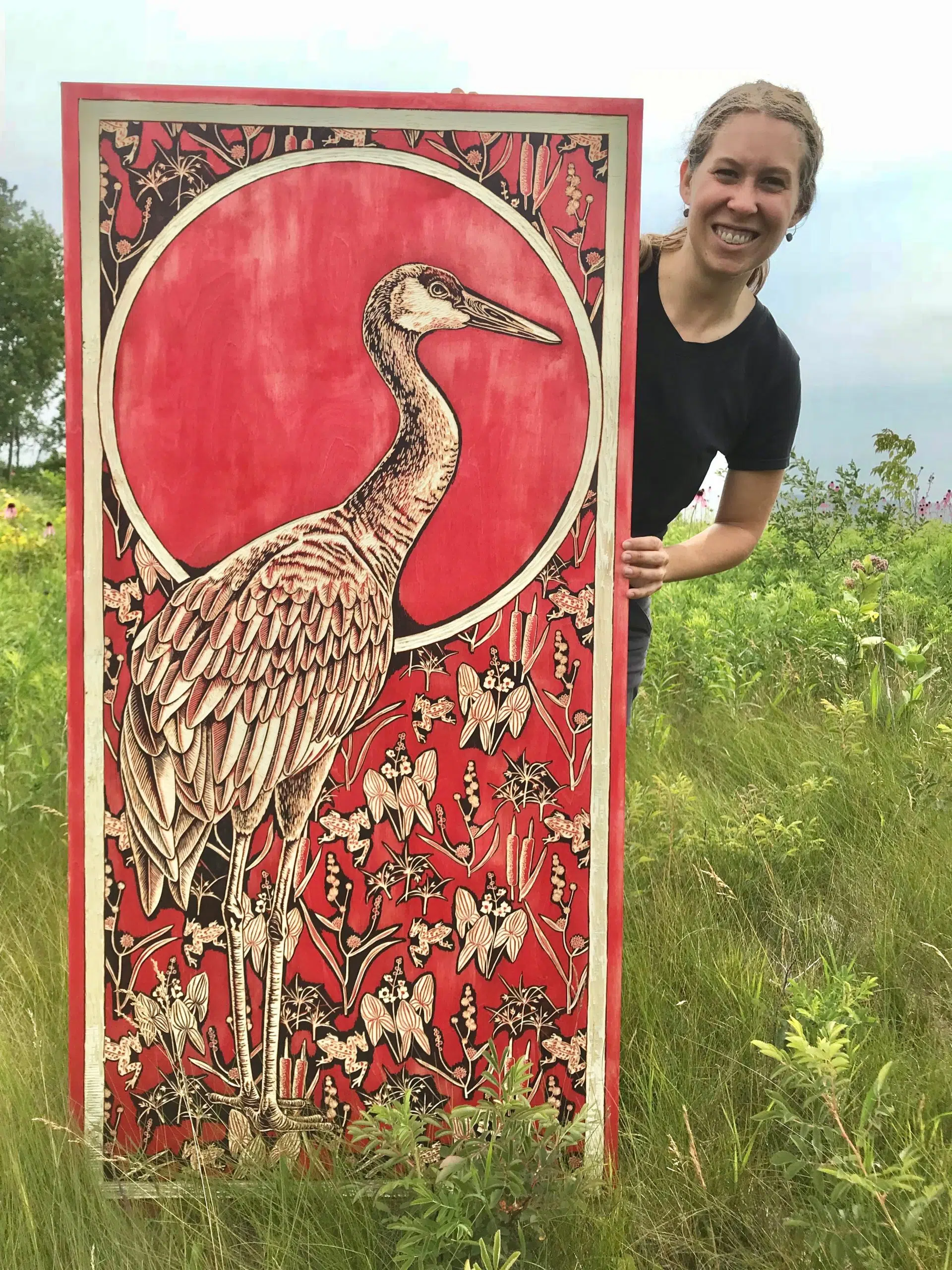 Rebecca Jabs is an artist and freelance scientific illustrator living in Manitowoc, WI.  A 2016 graduate from the Science Illustration Graduate Program at California State University at Monterey Bay, Rebecca works with clients to create interpretive artwork and information graphics for publications, organizations, nature centers, and museums.
Working both big and small across a variety of digital and traditional media, Rebecca's work is an observation of nature with a hint of narrative. She gathers her inspiration through exploration of wild places, hours of birdwatching, and a desire to learn the names and relationships between the flora and fauna encountered. As she works she hopes that the study of the beautiful complexities of the natural world may make us all more aware of our own place in it.
Rebecca completed her internship in science illustration at the Systematic Entomology Lab at the Smithsonian National Museum of Natural History in Washington, DC where she illustrated beetle specimens for publication. She has also been selected as Artist-In-Residence at Isle Royale National Park, Michigan's Porcupine Mountains Wilderness State Park, and UW-Madison Center for Limnology Research Station at Trout Lake. Rebecca is a member of the Guild of Natural Science Illustrators and recently had work selected for the GNSI 50th Anniversary Juried Exhibit at the American Association for the Advancement of Science in Washington, DC.
A solo exhibit, Natural State, will showcase Rebecca's recent work September 6-October 28 at the University of Wisconsin-Madison Arboretum's Steinhauer Trust Gallery. The exhibit explores the diverse natural communities of Wisconsin. An opening reception is free and open to the public on Sunday, September 9 from 1-3pm.
For the Art Slam event, Rebecca plans to explore a combination of digital and traditional drawing techniques. She will most likely be found along the lakeshore, binoculars in hand.
To View Some Of Rebecca's Work: