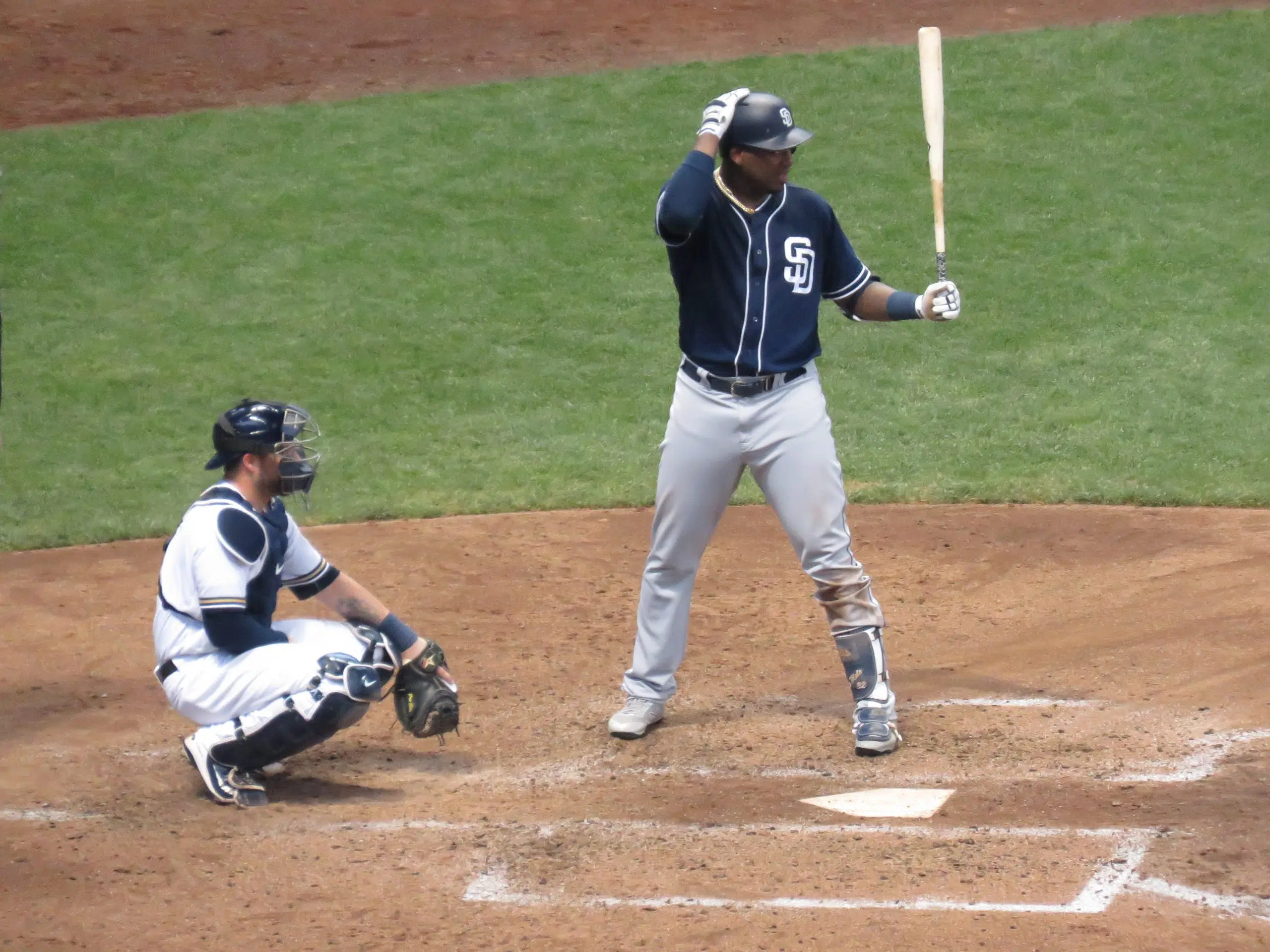 Sailing along with a 4-2 lead entering the ninth inning, the Milwaukee Brewers hit a bump in the road.  A big bump.  The San Diego Padres torched the usually-reliable Brewer bullpen for six runs on three hits and three walks, winning the rubber game of the series 8-4.  Corey Knebel started the ninth with 3 straight walks, something Manager Craig Counsell addressed after the game.
Knebel owned up to his bad performance as well.
A solid start by Junior Guerra was wasted.  Travis Shaw had three hits and a stolen base while Jonathan Schoop drove in his first two runs since joining Milwaukee. Counsell spoke about Schoop's two run double.
Hunter Renfro high-lighted the Padres' ninth-inning rally with a grand slam home run.  Kirby Yates picked up the win in relief.  Freddy Peralta starts Milwaukee's Friday game at Atlanta.
–NL Central Division
Pittsburgh Pirates 10, San Francisco Giants 5
St. Louis Cardinals, Chicago Cubs, Cincinnati Reds, idle