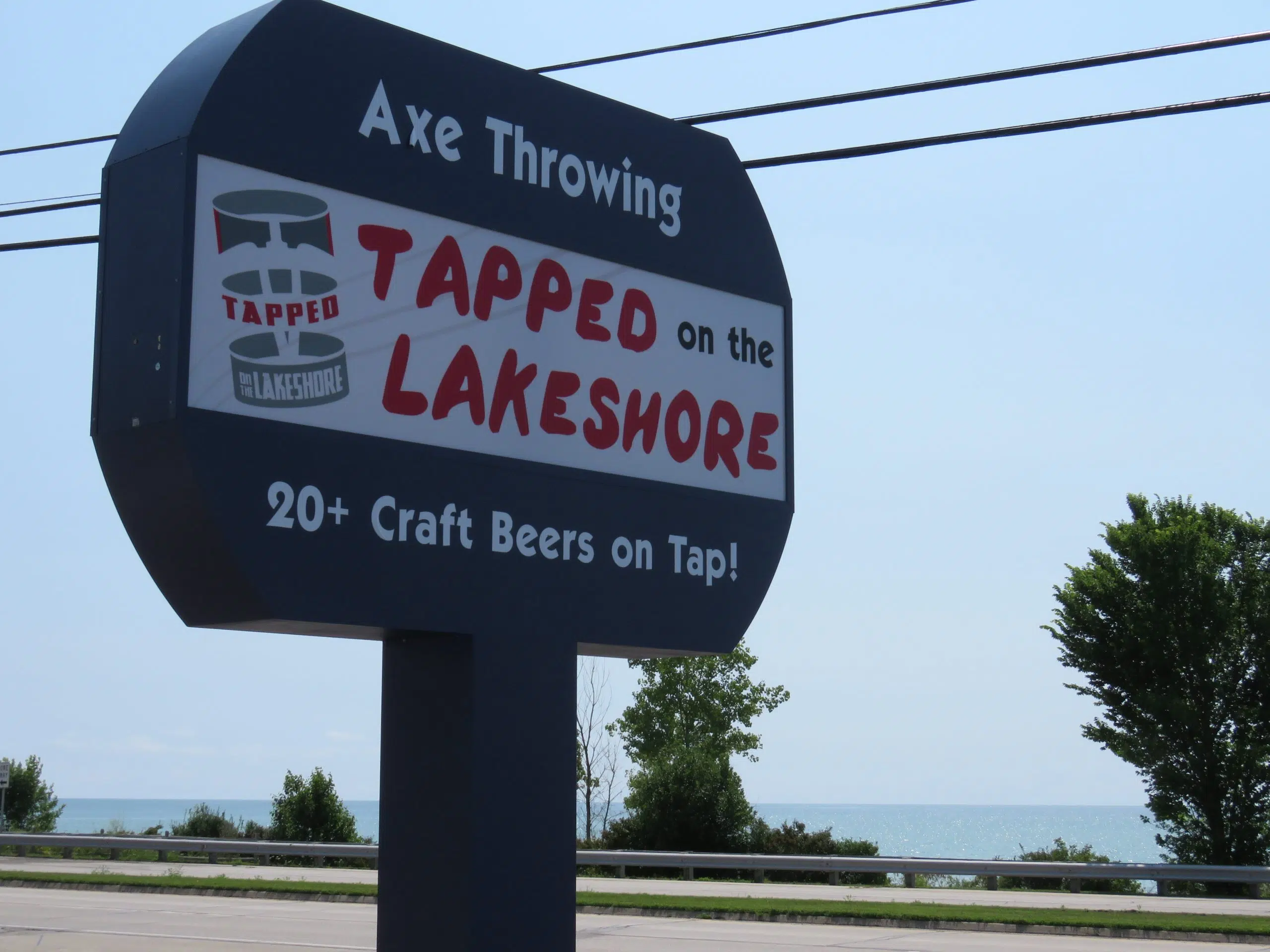 That's Craig Pautz the co-owner of a new & unique bar on Memorial Drive in Two Rivers. Pautz and several business partners are transforming the former Greenwood's T.V. and Appliance into a Brew Pub, with a beautiful view of Lake Michigan.
The pub will also serve frozen pizzas, and Pautz said he is in talks with local food trucks to utilize their services for hungry patrons. While axe-throwing is new here, Pautz said he & business partner Jolene McMahon of Sturgeon Bay came up with the business model for "Tapped on the Lakeshore", following a trip to Florida last winter.
Pautz explains there's actually a World Axe-Throwing League, and patrons can soon try this newest craze of bar activity at 3114 Memorial Drive.
Craig Pautz, who spent 23-years employed at the local YMCA, said they hope to open Tapped on the Lakeshore in mid-September.  He says Glen Tellock owns the building and Glen & his wife Sue will run a Hot Yoga studio in the back of the approximately 10-thousand square foot building. Pautz described hot yoga as normal yoga, but in a hot room, inducing more sweat.  Also, Rob Roseff used his experience as a beer distributor to help the business-venture.