After Sitting vacant for four years, the Book Nook will be reopening early next month. Joy Krejcarek was actually born in Manitowoc, but wanted to go out and experience the world, making her way to Iowa, Nebraska, California, New York and New Jersey. She always wanted to open a business, and the time was right when she returned to Manitowoc.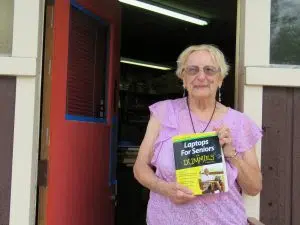 Krejcarek was shown the store by a realtor, but she had her reservations.
As for the format of the store…
In order to make room for the additional services, Joy is having a pre-opening sale, which will be on August 8th.  The sale will begin at 9:00 AM and will run until 6:00 PM.