The renovation project at Rubick Field is continuing to chug along, and this week, the field itself will be installed. The project is being completed by the Rettler Corporation out of Stevens Point, and the Construction Manager is Tanner Dixon.  Dixon spoke about the life cycle of the new playing surface.
He went on to talk about how far the artificial turf industry has come.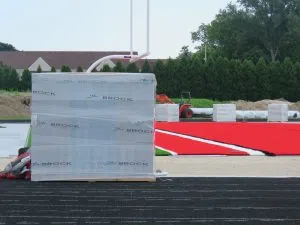 Tanner actually played for the Manitowoc Lincoln Ships on Rubick Field, having graduated in 2011.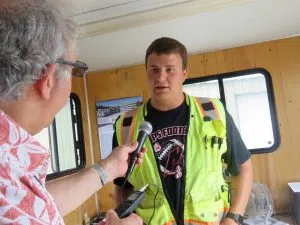 The timeline for the turf was pushed back a few days due to a shipping issue, but according to Tanner, the field should be ready to go in time for the soccer and football scrimmages that are scheduled for August 10th. He also told us that they have about two weeks' worth of concrete left to pour, but anticipate everything to be ready for the first official game on the new turf, pitting Roncalli Jets against the St. Joseph Lancers out of Kenosha.